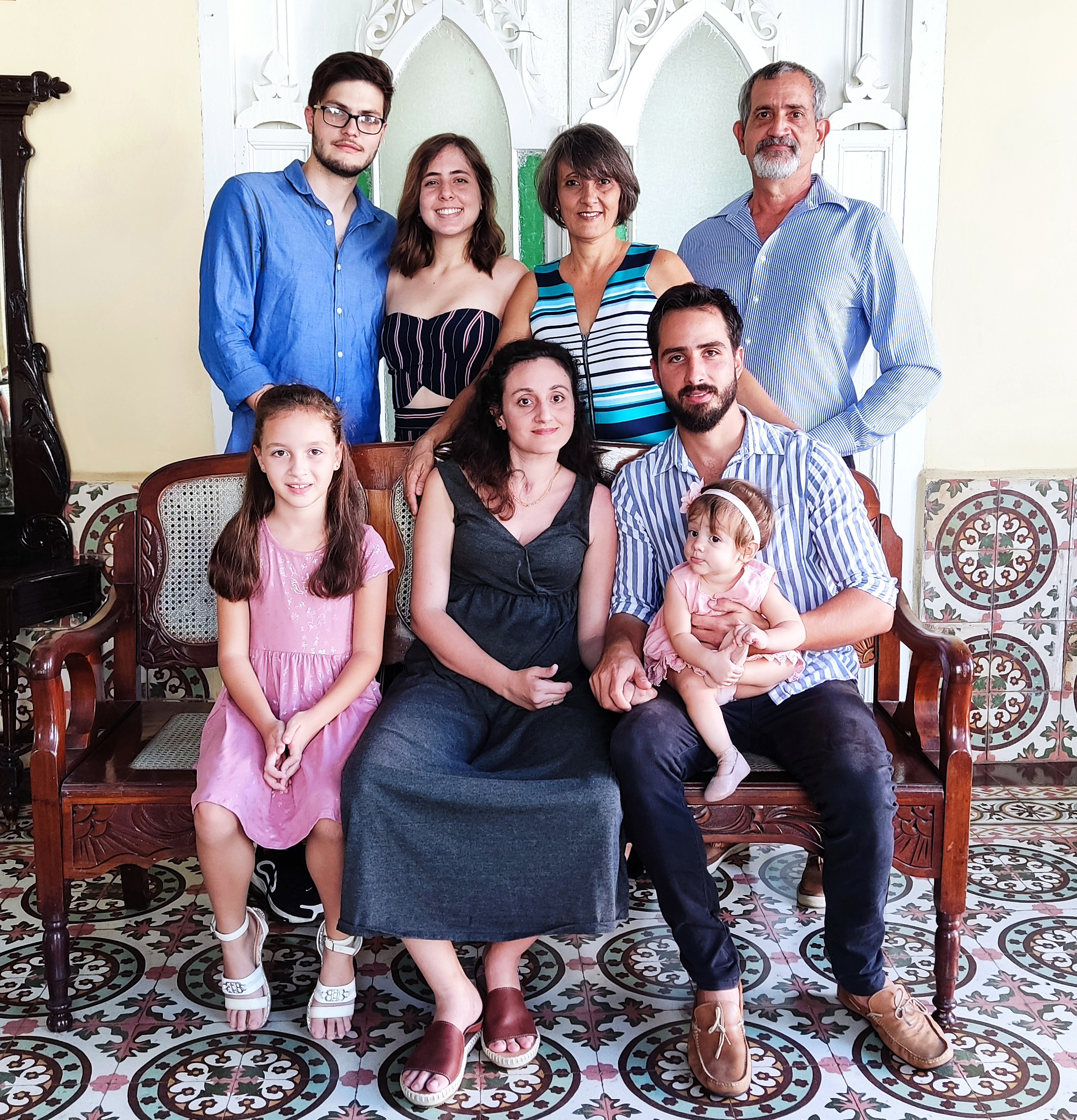 The English-speaking Muñoz family has lived in the beautiful colonial-era city of Trinidad all their life. Julio and his wife Rosa enjoy sharing their intimate knowledge of this remarkable UNESCO World Heritage city. They delight in welcoming visitors to their "Casa Muñoz" colonial-era Bed & Breakfast (casa particular), and to their nearby Muñoz Tapas restaurant.
The Muñoz Family includes Julio Muñoz (55, electronic engineer), his wife Rosa Orbea (51, accountant); daughters Maria (29, architect) and Carmen (19, architecture student), plus Maria's husband 'Julito' (29, mechanical engineer) and their daughter Ana (5). Despite their original professions, the entrepreneurial Muñoz Family are involved in several touristic business ventures that they offer to the visitor.
They offer the visitor B&B accommodation, an acclaimed restaurant with rooftop patio overlooking the heart of the colonial city, plus horseback-riding excursions and photography workshops. Plus, they also help to promote better USA-Cuba relationships through personal interaction with groups from the USA, for cultural exchange and increased mutual understanding between the two nations. These are a few of the reasons such international tour companies as National Geographic Expeditions, Friendly Planet, ROW Adventures, Harvard University, New York University,The World Affairs Council, RGNN ACADEMY, Distant Horizons, and even Rick Steves, among others, seek out Julio and Rosa to enhance their groups' visits to Cuba.
Julio Muñoz was also invited to meet President Obama in the encounter with the entrepreneurs in Havana during his visit to Cuba in 2015! Julio is an accomplished photographer and creator of the "John Wayne" street photography style, based on the fast and basic use of the camera combined with anticipation of the scene. He has worked with such renowned photographers as National Geographic's David Harvey and Christopher P. Baker, as well as Keith Cardwell, and has been a consultant to BBC, Santa Fe Workshops, Echappees Belles, National Geographic, SF TV, and Expert&Mentor of Roostergnn Academy, among other prestigious organizations.